Ramadan Iftar Event
April 27, 2021 @ 7:00 pm

-

8:30 pm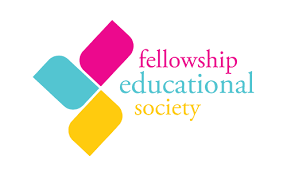 In previous years, the Fellowship Educational Society (FES) organised Ramadan Iftar events to bring diverse communities together and to lighten up the Ramadan spirit. Past Ramadan Iftar dinners had themes such as Unity, Friendship, Loneliness, and Mental Health and previous MPs, Mayors also attended our Iftar Dinners in the past.
Unfortunately, this year as a result of the Covid-19 pandemic we cannot come together. However, it cannot be an obstacle for us to share the festive spirit of joy and peace. Therefore, FES is organising an online Iftar Dinner event titled "Rekindling the Community Spirit".
During the COVID-19 outbreak, cases of loneliness and isolation have reached peak levels because of restrictions to social interactions and contact. Many individuals have been left feeling disconnected and unsupported during this period, whether that is on a local level in terms of community or on a national level regarding the decision makers.
In response to this, FES is organising a virtual iftar event based on the theme "Rekindling the Community Spirit" in order to revive the feelings of support, love and trust that we may have thought we have lost during this pandemic, by promoting interactions and dialogue.
Iftar is the meal eaten by Muslims to break their fast during the month of Ramadan, which is a holy month where Muslims devote themselves to their faith through observing fasts to come closer to God.
This is a period of reflection and reaching out to those who may need support and by coming together for this event, it will allow bonds to be strengthened between individuals within inter-communities.
FES members hope to reassure those of all faiths and backgrounds who have faced challenges during this trying time that they are not alone. This is an opportunity to re-establish a sense of community despite the physical distance between us and will be a reminder that we are a part of something greater than ourselves.
"Rekindling the Community Spirit" will inspire further events throughout 2021 in the hopes of reinforcing trust and togetherness. Iftar dinner will be held on 27th of April between 19:00 to 20:30.